W. Va. ambulance service shuts down after call volumes plummet
Quinwood Emergency Ambulance said the COVID-19 pandemic and a recent reduction of its coverage area made it unaffordable to continue operations
---
By Laura French
QUINWOOD, W.Va. — A West Virginia ambulance service has closed its doors after 40 years due to plummeting call volumes. 
Quinwood Emergency Ambulance officials said the COVID-19 pandemic and a recent reduction of its coverage area ultimately made it unaffordable to continue operations, according to WVNS. Greenbrier County commissioners had recently established new zones in the county's western end, leaving the agency which a much smaller section of the county to respond to.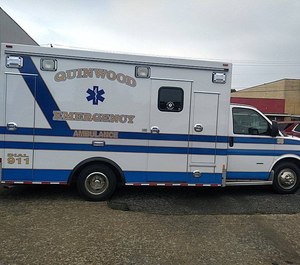 Greenbrier County Director of Emergency Management and Homeland Security Mike Honaker said the change in zones was not meant to put anyone out of business and was necessary due to response time concerns after the Quinwood agency was forced to put two of its three ambulances out of service.  
Quinwood Emergency Ambulance Vice President Serena Davis said reduced call volumes resulting from COVID-19 caused budget issues that left the service with only one ambulance in operation. The change in coverage area then dropped call volumes to the point where the service could no longer stay afloat. 
The ambulance service officials closed Monday morning at 9 a.m., but will continue to cover sporting events for local schools for the remainder of the football season.