Investigators release body cam footage from 'Rust' set
The video shows medics treating cinematographer Halyna Hutchins, who was killed by a live round fired by Alec Baldwin from a prop gun
---
By Kerri Hatt
SANTA FE, N.M. — The Santa Fe Sheriff's Office has released body camera footage of paramedics assisting cinematographer Halyna Hutchins. Hutchins was killed on the set of the film "Rust" after a live round from a prop gun fired by Alec Baldwin struck her and Director Joel Souza.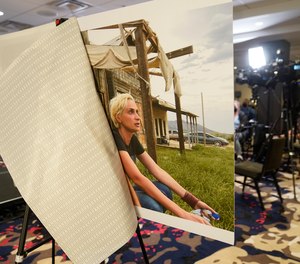 The Sheriff's Office released a series of documents related to their investigation, including the body camera footage recorded by one of the responding detectives.
According to The Wrap, the video shows Hutchins on the ground surrounded by first responders who describe the injuries suffered by Hutchins and Souza, and repeatedly urge Hutchins to "stay with us."
Hutchins was pronounced dead after being transported to the University of New Mexico Hospital.