Police: Accused child rapist overdosed to avoid arrest
The victim's mother said Steven Deaton tried to overdose on painkillers because he would "rather die than go to jail"
---
By EMS1 Staff
SAN ANTONIO — A man accused of raping two young female relatives tried to overdose to avoid being arrested because he would "rather die than go to jail," according to the victims' mother.
My San Antonio reported that Steven Deaton, 39, was arrested for the continuous sexual abuse of a child, according to police.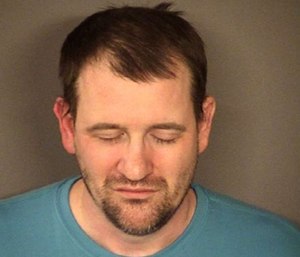 One of the victims, a 15-year-old girl, called 911 when Deaton overdosed. The girl and her mother told police that Deaton tried to overdose because he did not want to go to prison for allegedly assaulting the teen since she was in the first grade.
Responders found Deaton highly intoxicated and unresponsive after he took an unknown amount of Tramadol. He was transported to the hospital and is now in custody.
Deaton is currently only facing one count of sexual abuse of a young child, but since the victim's sister said she was also abused by Deaton, he may face additional charges.