EMT uses his life savings skills for the first time on a chipmunk
Collin Rasmusson saw a chipmunk trying to stay afloat while he was cleaning his pool and administered CPR
---
By EMS1 Staff
CAVE CREEK, Ariz. — A newly-certified Cave Creek EMT used his life savings skills for the first time to save a chipmunk. 
Collin Rasmusson saw a chipmunk trying to stay afloat while he was cleaning his pool, AZ Family reports. He picked him up with a net and began to administer CPR.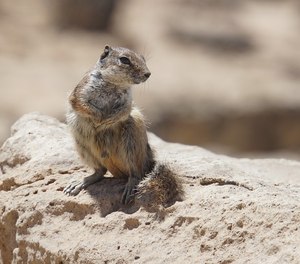 "He was still kicking so he had some fight in him," he said.
Rasmusson had just received his EMT certification and started doing tiny compressions with his fingers.
"Little compressions are all you need," he said. Before he knew it, the chipmunk began showing signs of life.
"How many people get to save a chipmunk's life?" he said. "I think I just wanted to name him and keep him. Because I knew he was a fighter, you know?"