AMR paid Seattle $1.4M in fines for late responses in 2021
The agency blames its contract violation on staffing shortages and long wait times at emergency departments
---
By Leila Merrill
SEATTLE — American Medical Response paid nearly $1.4 million in fines last year for violating the terms of its contract with Seattle by arriving late to calls too often.
AMR provides basic life support services for Seattle and must meet its target response times at least 90% of the time to avoid fines, KUOW reported.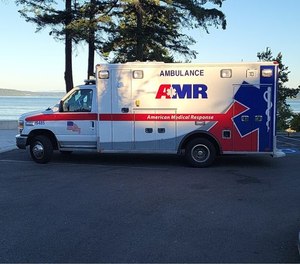 Records obtained from the Seattle Fire Department show that AMR ambulances arrived late about 20% of the time on average. Many ambulance crews showed up a few minutes late, but a few were late by an hour or more.
In a statement, an AMR spokesperson said staffing shortages and long wait times at emergency departments caused the longer response times.
"During these waits for a hospital bed, which can range from 40 minutes to four hours, ambulance crews continue providing high-quality patient care either in the ambulance or in the receiving areas of the emergency department," the statement said. "However, ambulances held at local emergency rooms with patients cannot respond to other 911 calls."
---

Learn
On-Demand webinar: Ambulances held hostage
Strategies to unilaterally reduce ED wait times and get back into service