Man arrested for DUI after crashing into ambulance
The man was charged with driving under the influence of alcohol, criminal impersonation and leaving the scene of a property collision
---
Dover Post
SEAFORD, Del. — Delaware State Police have arrested a Georgetown man for driving under the influence after he crashed into an ambulance and fled the scene.
The incident began around 9:30 a.m., on Saturday, Oct. 28, when numerous motorists reported a silver Scion driving erratically on Middleford Road in Seaford. A few minutes later, an ambulance from Blades reported they had been sideswiped by the same vehicle, which fled eastbound on Middleford Road. An officer from the Seaford Police Department and a trooper were able to catch up to the car on Cokesbury Road. The Scion continued a to drive erratically across both lanes for a short distance before finally coming to a stop.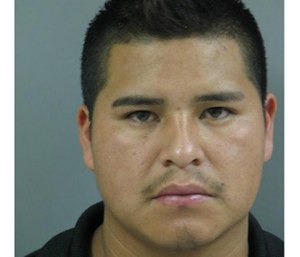 Troopers detected the odor of alcohol upon contacting the driver, 26-year-old Anselmo Dionicio-Lopez, also known as Miguel Chavez, of Georgetown, and a DUI investigation ensued. Dionicio-Lopez was then taken into custody and charged with driving under the influence of alcohol, criminal impersonation, leaving the scene of a property collision and several other traffic-related offenses. He was committed to SCI on $2,600 cash bail.
Copyright 2017 Dover Post