Driver of ambulance in fatal Ga. crash pleads guilty to failure to maintain lane
Vehicular homicide charges against Crystin Keys were dropped as part of the settlement
---
By EMS1 Staff
ROME, Ga. — An EMS provider pleaded guilty to failure to maintain lane after being charged in a fatal ambulance crash in June.
News Channel 9 reported that Crystin Keys, 21, was transporting Tony Patterson to the hospital in a Puckett EMS ambulance when the ambulance left the road, hit two trees and flipped on its side.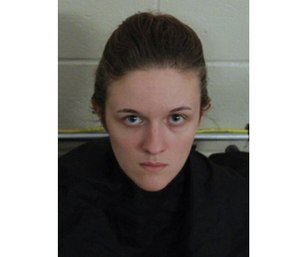 Keys' attorney, McCracken Poston, said Keys was five weeks pregnant at the time and was avoiding caffeine she normally relied on to keep herself alert during overnight shifts.
Keys was originally charged with vehicular homicide in the case, but the charges were dropped as part of the settlement.
"It's a just resolution of the case," Poston said as he thanked Patterson's family for their compassion for Keys.
"We were developing a defense based upon a possible involuntary blackout based on a medical issue," Poston stated. "Crystin suffered from what was diagnosed as a 'QT Interval' episode, which involves the electrical impulses to her heart. This was going to be argued at trial as well-documented, reasonable doubt of her guilt, but the compassion expressed by the family of the late Tony Patterson caused both the prosecution and the defense to take a second look at the case."