Bill aiming to protect air ambulance consumers passes Congress
The Air Ambulance Consumer Protection Act would allow states to regulate air ambulance costs and bring better transparency to the industry
---
WASHINGTON — A bill that would increase transparency in the air ambulance industry and help protect consumers has passed Congress and now awaits a signature from President Trump.
KY3 reported that the Air Ambulance Consumer Protection Act, which was introduced in May by Senator Claire McCaskill, would allow states to regulate costs for air ambulance services and would bring better transparency to the industry.
It was recently announced that key provisions of the legislation have been added to the Federal Aviation Administration Reauthorization Act.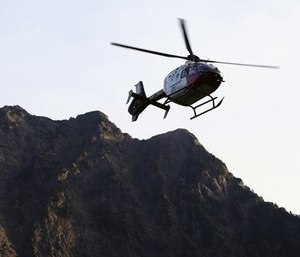 "I would say 18 months to two years there should be a noticeable change," Air Evac President Seth Myers said.
Under the new legislation, air ambulance operators would be required to inform patients how they can file a complaint with the government, and a committee would be established to strategize on how to prevent large bills.
"We, as an industry, agreed to this committee and believe they are going to be very helpful," Air Evac Director of Government Affairs Tim Pickering said.
Myers added that the insurance companies have been unwilling to cover a fair amount of the flight costs on their end.
"We need to get to those companies and work out reasonable coverage and they need to step up for the people they are covering and taking the money from," he said.