Investigation reveals Boston has no response plan for active shooting incidents
Boston EMS said they have procedures to respond to shootings, but a security expert said it may not be enough
---
By EMS1 Staff
BOSTON — A recent investigation found that Boston does not currently have a specific plan for active shooter response.
FOX25 reported during a four-month review of Boston EMS that looked at ambulance shortages, members said the department has no specific plan for a mass shooting.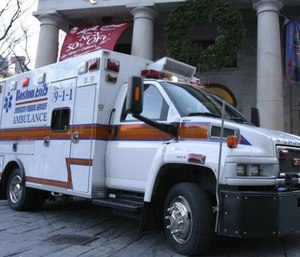 Boston EMS Chief James Hooley said that they are working on a plan, and added that the EMS providers have worked with Boston Police in the past to train for certain situations.
"There is planning that's been ongoing and is underway and we have been currently working with union officials on that," Chief Hooley said.
A security expert said that although Boston EMS said they have shooting response procedures, it may not be enough to treat multiple victims during a mass casualty incident.
"We need to prepare for the unthinkable," former Massachusetts State Police Trooper Todd McGhee said. "You really need to understand the type of wounds people are going to be receiving – all the way from bullet entry wounds to being trampled … to rolled ankles."