$10M grant allocated to improve NY 911 response
New York City and 57 counties will receive a share of the grant to improve emergency response operations
---
By EMS1 Staff
ALBANY, N.Y. — A $10 million grant was awarded to counties across New York to improve emergency response.
According to a press release, the Public Safety Answering Points Operations Grant, administered by the Division of Homeland Security and Emergency Services, will be allocated to 57 counties and New York City to allow them to improve dispatch operations and 911 response.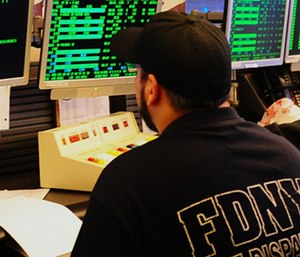 "It is critical that first responders have access to the services and technology they need to respond to situations where every second counts," Governor Andrew Cuomo said. "These grants will allow counties to continue to upgrade and improve their emergency communications and ensure that New Yorkers are getting the fastest, safest response in their moment of need."
Lt. Gov. Kathy Hochul said the grant will help "ensure the safety" of residents.
"This funding will help municipalities upgrade their 911 response and dispatch operations to increase public safety and enhance overall quality of life," she said. "We're making sure that municipalities have the technology they need to improve emergency communications and operate efficiently."
The funds will help dispatch centers with their day-to-day expenses and help pay for upgrades in dispatch technology, such as implementing text messaging and improved geo-location of callers.
"These funds play an important role in helping counties to fund public safety communications initiatives including implementing next-generation 911 services such as text-to-911," DHSES Commissioner Roger Parrino said. "Our Office of Interoperable Emergency Communications will continue to work with counties to advise them on how to implement upgrades that meet national and state standards and answer related questions."