NYC lawmaker calls on state to increase tax break for volunteer FFs, EMS providers
New York City Councilman Justin Brannan is calling on the state legislature to increase the existing tax break from $200 to $500
---
Shant Shahrigian
New York Daily News
NEW YORK — Volunteer firefighters and ambulance workers should get a bigger state tax break, says a Brooklyn lawmaker.
Councilman Justin Brannan is calling on Albany to increase an existing tax break for those heroes from $200 to $500.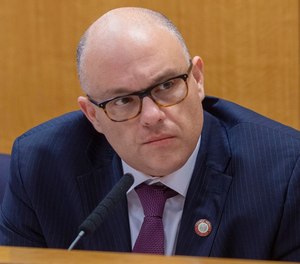 "These are the folks who helped get us through the darkest days of the pandemic," the Dem told the Daily News on Monday. "They deserve to get a little something back."
He noted many FDNY and EMS staff also volunteer for local companies, and first responders often start out as volunteers before joining the ranks of the Bravest.
"Looking back on all the good that they did during the darkest days of the pandemic, this is a good time to get his done," Brannan said.
He plans to introduce a non-binding resolution calling on the state to change the tax break on Thursday.
———
©2020 New York Daily News
McClatchy-Tribune News Service