Kan. bill would relax rules on rural ambulance drivers
The legislation would provide relief to rural agencies who are stretched thin when it comes to budgets and personnel
---
By EMS1 Staff
NORTON, Kan. — A new bill would allow rural ambulances to be driven by people without medical training.
KWCH reported that a trained EMT or nurse would still be required to respond with the ambulance, but the bill would assist rural EMS agencies with a shortage of trained personnel.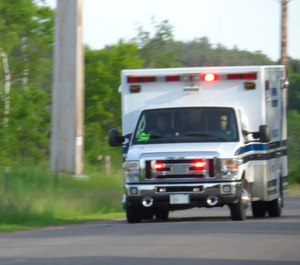 Proponents say it's the best way to ensure calls are being responded to in a timely manner, while opponents, like Kansas Board of Emergency Medical Services Director Joe House, say not having two medically-trained workers on board will put patients at risk.