Utah ambulance ride times could drop by more than half with new emergency room
EMS crews now need nearly half an hour to transport Eagle Mountain patients to the hospital
---
By Jessie Forand
LEHI, Utah — Ground broke this week on a forthcoming 10-bed emergency room that could significantly lower ambulance ride times for patients in the Lehi, Utah, area. 
The Timpanogos Regional Westlake Emergency Center will require a 12-minute ambulance ride for emergencies in nearby Eagle Mountain, compared to the current 26 minutes expected for travel.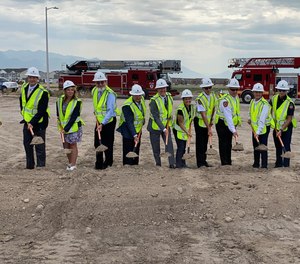 KUTV reported that the facility will also have a helipad. 
"This is a really great thing for the valley," said Dr. Micah Smith, an emergency physician and chief of staff at Timpanogos Regional Hospital's Orem facility. "There's been all the hospitals on the east side of the valley, and now putting a freestanding emergency department on the west side of the valley shortens transport times for the patients."
The new site will also provide 35-40 jobs in the region. It is expected to open next year.