Former Fla. chief flight nurse arrested for alleged theft of morphine, sedative
Lynda Jayne Rusinowski was charged with two counts of grand theft of a controlled substance, two counts of obtaining a controlled substance by fraud and two counts of official misconduct
---
Gwen Filosa
Miami Herald
MONROE COUNTY, Fla. — The former chief flight nurse for the Florida Keys air ambulance program Trauma Star stole morphine and a potent sedative while on the job and tried to cover it up by manipulating records, the Monroe County Sheriff's Office said Tuesday.
Lynda Jayne Rusinowski, 56, listed as a Pompano Beach resident in county jail records, was arrested and charged with two counts of grand theft of a controlled substance, two counts of obtaining a controlled substance by fraud and two counts of official misconduct.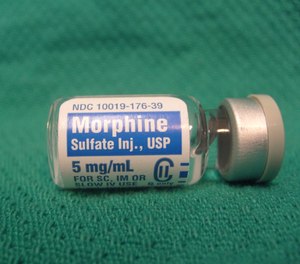 On Tuesday evening she remained jailed on a $50,000 bond, with a court date set for 11 a.m. Sept. 19. It was unclear whether she has legal representation.
Rusinowski, who has worked for the county since 2017, resigned Aug. 19 while on suspension amid an investigation into what the county called discrepancies found in Trauma Star's substance logs.
The sheriff's office said Rusinowski stole the doses of the painkiller morphine and Versed, the brand name for midazolam, a powerful sedative given to patients before surgery, and then falsified the records to avoid getting caught.
"She admitted to stealing the drugs," said Adam Linhardt, a spokesman for the sheriff's office.
In late July, Monroe County Fire Rescue, which hires nurses and paramedics for Trauma Star, reported that narcotics were missing from the program, which stores drugs and other supplies at the airplane hangar in Marathon. The drug logs also didn't add up.
"I was deeply troubled to learn of this situation, but I can assure you that I will take whatever actions are necessary to ensure Trauma Star continues its critical life-saving operations," Sheriff Rick Ramsay said in a statement Tuesday.
On Aug. 19, Rusinowski resigned in a letter to the county commissioners and fire rescue, saying only that it was for personal reasons and effective immediately.
The county was prepared to fire Rusinowski, having drafted a letter dated Aug. 19 ready for County Administrator Roman Gastesi's signature.
"As of today, you have been prohibited from flying on the Trauma Star helicopter or entering or remaining in any Trauma Star property or facility by Sheriff Rick Ramsey, and you have been prohibited from operating under the license of the medical director in any capacity," the letter said. "As such, you no longer have the qualifications necessary to perform your job."
Rusinowski, who has no disciplinary actions or public complaints on her record, has been licensed as a registered nurse in Florida since 1990, and licensed as an advanced practice nurse in 1999, according to Florida Department of Health Records.
She has been a nurse practitioner at Nicklaus Children's Hospital in Miami since 1987, and an adjunct professor at Florida International University's disaster medicine program since 2017, her Facebook page says.
In 2013, she received certifications for both emergency medical technician and paramedic.
Trauma Star, which is on call 24-7, routinely saves lives by taking the most seriously wounded or sick patients by helicopter to hospitals in Miami-Dade, which have specialized trauma care unavailable in the remote Keys.
Key West is a 120-mile drive on a single highway to mainland Florida.
In 2019, Monroe Fire Rescue added in-flight blood transfusions for critically injured patients.
Trauma Star's three helicopters are staffed with nurses and paramedics, and are able to land directly at emergency scenes, such as car or boating crashes.
The program is run by the sheriff's office, fire rescue and the Monroe County Board of County Commissioners. The sheriff's office staffs the pilots.
Rusinowski's annual salary was $76,907. She used her personal leave benefits during her suspension, according to county spokeswoman Kristen Livengood.
___
©2022 Miami Herald
McClatchy-Tribune News Service