Paramedics delayed by Orlando shooter's threats of explosives
The shooter falsely told negotiators that he strapped explosive onto four hostages
---
Associated Press
ORLANDO, Fla — An official says the Orlando shooter's threats that he had strapped explosives onto hostages and clubgoers' belief that he had explosive vests caused a delay of "significant time" in sending paramedics into the nightclub.
Orlando Mayor Buddy Dyer said Wednesday that shooter Omar Mateen falsely told negotiators that he was strapping explosive onto four hostages, and club-goers trapped inside thought he had explosive vests, based on texts they sent and remarks to 911 dispatchers.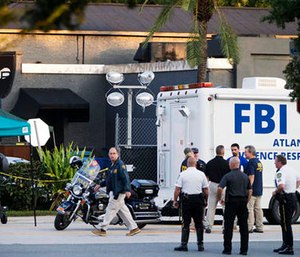 No explosives were found in the club. A battery pack that SWAT members initially thought could be an explosive ended up being a fire alarm or piece of an exit sign.
Dyer said he didn't know exactly how long a delay that caused.
Officials have said 11 victims either died at hospitals or on their way to hospitals.