Ambulnz to be publicly traded, plans to expand after merger
The on-demand ambulance company will be renamed DocGo and plans to invest further into its growing telehealth service
---
By Laura French
NEW YORK — On-demand ambulance and integrated telehealth service provider Ambulnz has announced its plans to become publicly traded and expand its services through a merger later this year. 
Ambulnz announced Tuesday its plans to merge with publicly traded special purpose acquisition company Motion Acquisition Corp., according to a press release. The company, which will be renamed DocGo, said the transaction will enable it to invest in "rapid geographic expansion to service a growing pipeline of new business."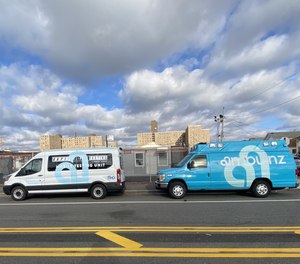 "DocGo was built to bring a digital-first approach to last-mile telehealth and integrated medical mobility services that bridge the gap between physical and virtual care. The unique combination of our proprietary technology platform and care logistics expertise, along with our highly trained and motivated base of dedicated field professionals, has led to increased satisfaction and improved outcomes for patients as well as to superior services and lower costs for providers and payers," Ambulnz/DocGo Co-Founder and CEO Stan Vashovsky said in a statement. "We are taking traditional healthcare beyond the walls of hospitals and clinics and offering in-home healthcare services at affordable prices points to the broader community. We believe our rebranding to DocGo is representative of our mission. We are excited to partner with Motion and our new investors to realize DocGo's full potential as a public company." 
Ambulnz was founded in 2015 and offers on-demand integrated medical mobility services, with its TeleHealth Plus solution leveraging a staff of more than 1,700 paramedics and EMTs to deliver affordable home healthcare in conjunction with licensed practitioners, according to the company. TeleHealth Plus services include testing, vaccinations, bloodwork, IV hydration, wound care, mobile imaging and EKGs. 
Vashovsky told Bloomberg that TeleHealth Plus has seen tremendous growth over the past year and that the company is looking forward to investing further into the solution. The New York-based company currently operates in 23 U.S. states as well as in the United Kingdom. 
Read more