Study: Improved treatment for stroke patients after EMS transport policy change
A study published in JAMA Neurology found stroke patients received higher levels of treatment at comprehensive stroke centers vs. the nearest stroke center
---
By Rachel Engel
CHICAGO — A recent study by researchers at the University of Chicago Medicine, in collaboration with local EMS groups, found that patients suspected of acute ischemic stroke received higher levels of care after transport to comprehensive stroke centers rather than the nearest stroke center.
The results of the study, published in JAMA Neurology this week, found that stroke patients were more likely to receive endovascular therapy at comprehensive stroke centers in comparison to the nearest stroke center to the patient.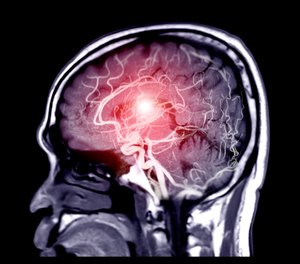 The data was gleaned from Chicago-area EMS agencies after a regional transport policy change in 2018.
"Regional policies for stroke care are still in their nascence compared to cardiac or trauma care, where there is more experience in directing people to the right hospital based on their needed level of care," said Shyam Prabhakaran, MD, professor and chair of neurology at UChicago Medicine. "We are one of the first regions in the U.S. to implement this kind of tiered policy for stroke."
The policy change was predicated on a recommendation by the American Heart Association, after determining that patients suspected by EMS to have a "large vessel occlusion" be taken to the nearest comprehensive stroke center, which provide "critical treatments that improve outcomes for patients with large vessel occlusions, or blocked artieries."
This recommendation fueled the policy change in the Chicago area and, based on data accumulated over the last three years, revealed the benefit of transporting stroke patients to comprehensive stroke centers, if the distance was reasonable.
"Many people don't realize that a stroke is an emergency that needs to be taken care of immediately," Prabhakaran said. "The time lost in the first few hours can never come back. We need to teach our community that timely care is extremely important, and that patients shouldn't need to figure out the right places to go on their own. Based on these results, people should feel really confident that, as a city, we're able to provide the highest quality of stroke care possible."