Ore. police arrest suspect in theft, burning of ambulance
Joshua Eric Matlock, 24, was arrested last week in connection with the incident that left a Santiam Hospital ambulance burnt down to its frame
---
By Laura French
STAYTON, Ore. — An Oregon man has been arrested in connection with the theft and burning of a hospital ambulance in July. 
Stayton police say they learned that Joshua Eric Matlock, 24, may have been involved in the theft after Matlock was arrested in an unrelated case last week, according to the Statesman Journal.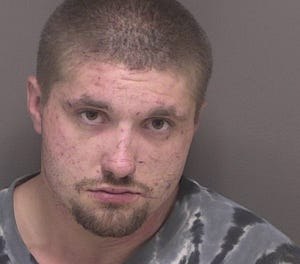 Matlock was allegedly found to have taken property that was inside the rig stolen from Santiam Hospital on July 21. 
The ambulance was discovered on fire by loggers on a remote logging road shortly after being stolen and was burned "down to the frame," Stayton Police Chief David Frisendahl told the Statesman Journal in July. It took firefighters almost an entire day to extinguish the flames. 
Santiam Hospital had offered a $1,000 reward for information leading to an arrest in the case.
Officials said the ambulance and the equipment inside were worth a total of $150,000. 
Matlock now faces charges of first-degree theft, as well as charges of fleeing a police officer and reckless driving in the unrelated case that led to his initial arrest.