EMT, cop wed during massive blizzard
The EMT and cop's wedding didn't go as planned but ended up being a 'perfect day'
FALLSTON, Pa. — A first responder couple didn't let the weekend snowstorm ruin their wedding plans. They decided to go through with their wedding and married in the middle of a blizzard.
"We were getting married, blizzard or not," Carmen Shanahan, 31-year-old EMT, told People.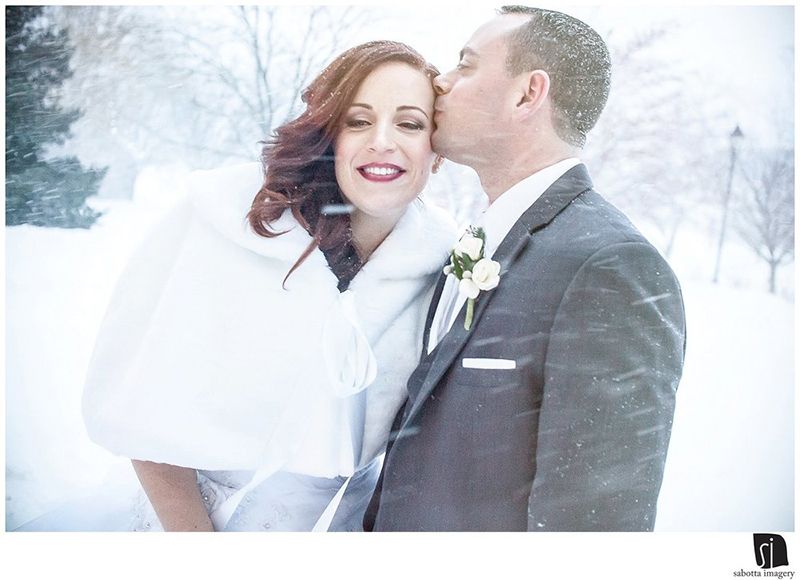 Carmen and Kevin Shanahan. (Sabotta Imagery)
Carmen and Kevin Shanahan's wedding didn't go as planned; most of the invited guests were unable to attend, but all the immediate family members were there.
"It ended up being a perfect day for an imperfect predicament," Carmen said. "Kevin and I keep telling ourselves, 'We got married in a blizzard!' It still blows our minds."
Carmen and Kevin, a 29-year-old police officer, met four years ago through mutual friends. They had been planning their dream wedding since they engaged one year ago.
"We obviously hadn't planned any of it to be that way, but I couldn't have been happier in that moment," Kevin said.