Howard College purchases ambulance simulator for training
The ambulance simulator will give students experience in treating patients in confined spaces as well give them hands-on skills to do clinicals in the field
---
By EMS1 Staff 
SAN ANGELO, Texas — Students at Howard College EMS will be training with a new simulation ambulance as they prep to receive their certification.
Program Chair Travis Hunter at Howard College provides students with real world scenarios to prepare them for the future, the San Angelo Live reports. The ambulance simulator will give students experience in treating patients in confined spaces as well give them hands-on skills to do clinicals in the field.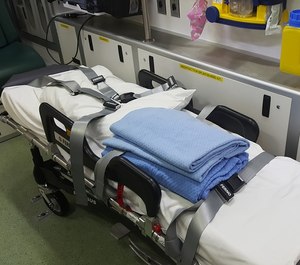 "The simulated ambulance is a bridge from classroom training to real ambulance runs," Hunter said.