Texas EMS provider disarms patient after shots fired inside hospital
Police said the patient took out a small gun while secured to a gurney in a hallway after Harris County Emergency Corps crewmembers transported her
---
By Leila Merrill
CONROE, Texas — An EMS provider disarmed a patient who took out a gun and fired twice inside a hospital emergency department, Conroe police said.
Harris County Emergency Corps crewmembers transported Glendar Johnson-Jackson, 65, to HCA Conroe for a mental health evaluation under an emergency detention order by the Harris County Sheriff's Office, ABC13 reported.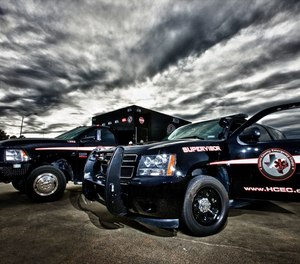 She was on a gurney in a hallway with her arms and legs secured when, according to police, Johnson-Jackson took out a small caliber firearm from an elastic waistband-type of holster that was wrapped around her torso beneath her dress.
"One of the HCEC EMS attendants took immediate action and disarmed (Johnson-Jackson)," Conroe police wrote in a news release.
Two shots were fired, but no one was injured. 
Johnson-Jackson was arrested and charged with felony deadly conduct and a misdemeanor count of unlawful carry of a weapon in a prohibited place. She was booked into jail.
The shooting is under investigation.