Ill. paramedic arrested, accused of sexual assault in rig
Police said DNA evidence from a sexual assault kit matched the paramedic
---
By Laura French
URBANA, Ill. — An Illinois paramedic was arrested on Monday for allegedly sexually assaulting a patient in an ambulance.
Jeffrey Sanford Jr., 47, a paramedic for OSF PRO Ambulance, is accused of coercing a 48-year-old woman to perform oral sex on him while she was being transported to the hospital in July 2019, The News-Gazette reported.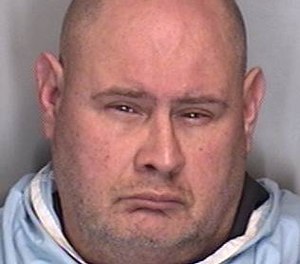 Champaign County Sheriff's Lt. Curt Apperson said the woman told hospital staff she had been assaulted during the ambulance transport. Police interviewed both Sanford and the woman on the day of the incident and collected evidence for a sexual assault kit, including DNA swabs. Sanford denied woman's allegations.
The Illinois State Crime Lab tested the evidence and recently reported the DNA taken from the woman for the sexual assault kit matched Sandford's DNA swab.
State's Attorney Julia Rietz filed two counts of Class 1 felony sexual assault against Sanford, which hold a mandatory sentence between four and 15 years if he is convicted. A judge set Sanford's bond at $75,000 on Tuesday. 
Sanford told law enforcement he had been a paramedic for 24 years, according to Apperson. An OSF Healthcare spokeswoman said he no longer works at the company.