Former member of NJ rescue squad accused of sexually assaulting another squad member
A former Blue Ridge County Rescue Squad captain told police a volunteer told him she was assaulted by Cory Bensen in 2012 but it was never formally reported
---
By Laura French
BRANCHVILLE, N.J. — A former volunteer with a New Jersey rescue squad accused of sexually assaulting two minors is now being charged with sexual assault on another member of the squad.
New charges were filed against Cory Bensen, 27, a former member of Blue Ridge Rescue Squad, in late May, according to the New Jersey Herald.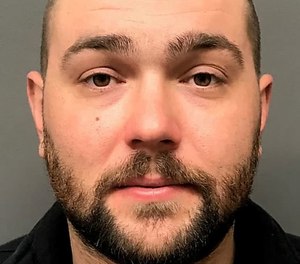 Police investigating one of Bensen's other sexual assault cases had reached out to a former squad captain to ask him about Bensen's time as a volunteer; the captain revealed a female member had told him in 2012 that she had been sexually assaulted by Bensen, but the captain never formally reported the incident. 
According to an arrest affidavit, Bensen sexually assaulted the volunteer in his home sometime between March and July of 2012 after she turned down his sexual advances and was trying to leave. 
Bensen has been charged with second-degree sexual assault, in addition to charges of first-degree aggravated sexual assault and endangering the welfare of a child related to two other cases where he is accused of sexually abusing a child under the age of 13 and another minor. 
Bensen's next court appearance is scheduled for June 29.