Former Ill. medic gets 13-year prison sentence for sexual assault of patient in rig
A judge said Jeffrey Sanford Jr. damaged the public's trust in calling 911 when he took advantage of a suicidal woman
---
By Laura French
URBANA, Ill. — A former Illinois paramedic convicted of sexually assaulting a patient in an ambulance was sentenced on Tuesday to 13 years in prison. 
Jeffrey Sanford Jr., 48, was found guilty of two counts of sexual assault in October for forcing a suicidal woman to perform oral sex in the back of an ambulance in 2019, according to The Pantagraph. Judge Randy Rosenbaum noted when convicting Sanford that the victim had immediately reported the assault to hospital staff and that Sanford's story had changed after DNA evidence tied him to the crime.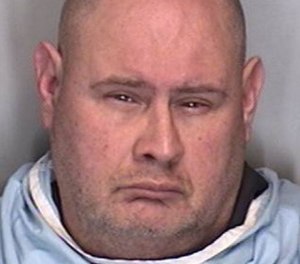 Assistant State's Attorney Kristin Alferink called for Sanford to receive a maximum sentence of 15 years, noting the impact of the crime on the victim's mental health and more allegations that have come out about sexual misconduct by Sanford, including alleged inappropriate conduct with a 10-year-old girl and an 89-year-old dementia patient. The victim also read an impact statement about how the assault has caused her to become paranoid and unable to sleep well. 
Sanford's defense attorney, Anthony Bruno, acknowledged his client's faults but argued for a lighter sentence based on Sanford's more than 20-year career as a paramedic, adding that he had saved 25 cardiac arrest patients and delivered 36 babies. 
Rosenbaum said that Sanford's actions had damaged the public's trust in calling for an ambulance, and sentenced him to spend 13 years in prison.