Former Ill. medic convicted of sexually assaulting patient in ambulance
Jeffrey Sanford Jr., 48, faces four to 15 years in prison for the conviction, and has also separately been accused of sexually assaulting a 93-year-old woman
---
By Laura French
URBANA, Ill. — A former Illinois paramedic has been convicted of sexually assaulting a patient while transporting her to the hospital. 
Judge Randy Rosenbaum found Jeffrey Sanford Jr., 48, guilty of two counts of sexual assault for forcing the patient to perform sexual acts on him in the back of an ambulance, according to The News-Gazette. Sanford waived his right to a jury trial and opted to have the judge render a decision in the case.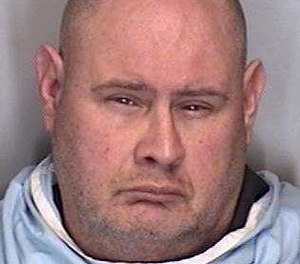 According to prosecutors, Sanford, a former employee of OSF Pro Ambulance, assaulted the patient last July while transporting her after she suffered a nervous breakdown. Sanford was charged with two separate sexual assault counts both because he used force and because the victim couldn't legally consent due to her mental state, prosecutors argued.
The victim testified that she held Sanford's semen in her mouth until she got to the hospital in order to preserve the evidence. The DNA from the victim's mouth was a match to Sanford, authorities said. 
Sanford's defense attorney argued that the woman consented to perform oral sex on Sanford in the ambulance, and that it was a breach of professional ethics but not illegal. The defense also argued that Sanford couldn't have sexually assaulted the woman using force because his partner, who was driving the ambulance, didn't hear anything. 
Rosenbaum rejected the defense's arguments, noting that Sanford's story had changed from saying he had paid the woman for sex earlier the same day to claiming the woman consented to perform oral sex during transport. Rosenbaum agreed with the prosecution that the victim's vulnerable mental state, the confined space of the ambulance, Sanford's larger size compared to the victim and the fact that the victim thought Sanford's radio was a gun supported the argument that she did not voluntarily consent. The fact that the victim held onto the evidence and immediately reported the assault to hospital staff also supported the prosecution's argument, Rosenbaum said. 
Sanford is scheduled to be sentenced on Dec. 29 and faces four to 15 years in prison. Sanford is also under investigation for a report that he performed sex acts on a 93-year-old woman who is unable to consent. The new allegations were made by the woman's granddaughter last week.