Search dog teams deploy to assist in Hurricane Dorian relief efforts
Each unit, comprised of handler and canine, is FEMA-certified and has specialized training for disaster response events
---
By News Staff 
SANTA PAULA, Calif. — The National Disaster Search Dog Foundation (SDF) deployed 12 search teams to support Hurricane Dorian relief efforts, part of a deployment of state and federal task forces to the Eastern seaboard, according to SDF.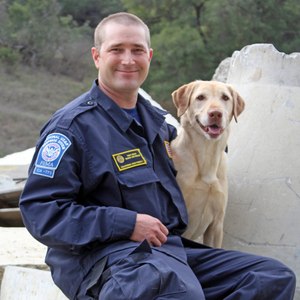 Teams from California, Florida, and New York will help relief efforts where needed. Each unit, comprised of a handler and a canine, is FEMA-certified and has specialized training for natural disasters. 
Robert Goertzen and yellow lab Bailey are part of California Task Force 1, and this is the first time they will be deployed.
Garreth Miller and black lag Vita are part of California Task Force 3. They were deployed to Hurricane Irma in 2017. One year later, they deployed to Hawaii before Hurricane Oliva made landfall.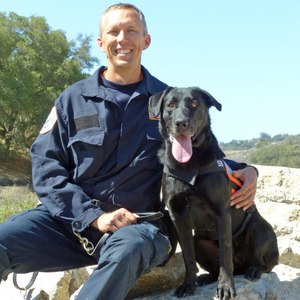 SDF teams deployed to Hurricane Dorian:
SDF is a non-profit organization that officers trained canines at no cost to fire departments. The organization's goal is to partner trained dogs with first responder to find people buried alive in the wake of major disasters. 
"Our thoughts are with all those affected by this hurricane and those who are on the way to help," according to the website. "While we hope disasters like this never happen, we know the highly-trained task forces, including the canine teams, are well-prepared and ready to assist where needed