Ala. firefighter, EMS provider injured by falling tree
The first responders were trying to help a resident who was trapped by a fallen tree when another tree or large tree limb fell on them
---
Fundraisers have been set up for Firefighter Walker Kent and EMT Evie Waddell to help cover medical expenses and support their families. Donations for Kent and his family can be made on GoFundMe, and donations to support Waddell and her family can be made on Fundly.
Carol Robinson
Alabama Media Group, Birmingham
ANNISTON, Ala. — Three people, including two first responders, were injured by a falling tree in Anniston as storms moved through the area Thursday morning.
Authorities said they responded to a home after a resident was trapped inside by the falling tree. As they were trying to free the victim, a large limb or tree fell on top of them.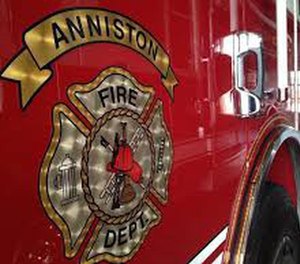 An Anniston firefighter, an EMS responder and the resident were taken to the hospital. None of the injuries were life-threatening.
"We greatly appreciate your prayers and support during this time,'' AEMS posted on Facebook. "We also ask that you please be 'weather aware' and stay safe."
———
©2020 Alabama Media Group, Birmingham
McClatchy-Tribune News Service