Registration open for 2021 Pinnacle EMS Leadership Forum
The conference hosted by Fitch & Associates will be held in-person in Phoenix come August
---
By Laura French
PHOENIX — Registration is now open for Fitch & Associates' 15th annual Pinnacle EMS Leadership Forum.
The Pinnacle 2021 conference will be held in-person August 9-13 at the JW Marriott Resort in Phoenix, organizers announced this week.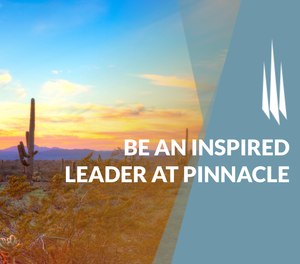 "We know everyone is eager to get together with friends and colleagues again, in a way that will be safe, and getting back to tackling the larger issues confronting our industry," Anthony Minge, program co-chair, said in a statement. 
The event will include an updated program and presentations that will "inspire, educate and rejuvenate," organizers wrote. Jessica Cox, the first armless pilot in aviation history, will be the keynote speaker at the event.
"I'll be shifting the way we see our own challenges," Cox said in a statement. "Attendees will be able to approach their own challenges in a unique way to overcome them with the combination of desire, persistence, and fearlessness."
The 15th annual conference was previously postponed due to the COVID-19 pandemic. Fitch & Associates hosted a Virtual Pinnacle Leadership Conference in July 2020. Organizers said that "extraordinary precautions" are being taken to ensure the safety of attendees at this year's event.