Virtual Pinnacle Leadership Summit scheduled for July
Fitch & Associates announced it will be holding its first-ever online leadership summit from July 27-29
---
By Laura French
PLATTE CITY, Mo. — Following the postponement of the 15th annual Pinnacle Leadership conference due to the COVID-19 pandemic, Fitch & Associates has announced that it will be holding its first-ever Virtual Pinnacle Leadership Conference later this month. 
The online event will take place from July 27 to July 29 as a three-part webinar, according to a press release. The live event will be held from 10 a.m. to 12 p.m. CT each day over the video conferencing platform Zoom.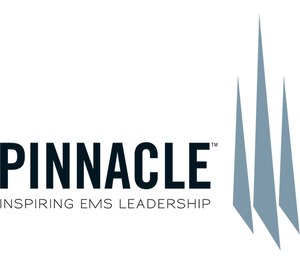 "While a very condensed version of the conference, Virtual Pinnacle will feature the same high-quality information and speakers that attendees expect at the conference each year," said Pinnacle Co-Chair and Fitch & Associates Senior Partner Dr. Anthony Minge, in a statement. "While a virtual conference can never replace the experience of being at Pinnacle in person, it offers industry leaders a chance to engage on some of the most important and pressing topics facing EMS today — particularly in light of the immediate and long-term effects of the coronavirus in our industry." 
Two bonus sessions will also be featured through the virtual event: the annual meeting of the National EMS Managers Association following Tuesday's webinar, which will include remarks by Dr. Anthony Fauci, director of the National Institute of Allergy and Infectious Diseases, and a virtual user group meeting by FirstWatch after Monday's online session. 
The bonus sessions will be free to attend and open to the public. A full agenda for the summit can be found on the registration page for the event. 
The in-person Pinnacle Leadership conference is scheduled for August 9-13, 2021 in Phoenix, Arizona, organizers announced in April.