Mich. police locate man who escaped ambulance during transport
Officials say Dijimon Kelly, 22, was suffering from mental health problems when he jumped out of an ambulance on Friday
---
Update Feb. 16, 2021: A Michigan man who went missing after reportedly escaping from an ambulance on Friday has been located and taken into protective custody. 
Officials say Dijimon Kelly, 22, was found at a hotel in Southfield on Sunday and was transported to the hospital for evaluation, according to The Oakland Press. Kelly reportedly jumped out of an ambulance while being transferred between hospitals on Friday and was said to be suffering from mental health problems. 
Original report: 
By Laura French
PONTIAC, Mich. — Police in Michigan are searching for a man with mental health issues who escaped from an ambulance Thursday night and may be in danger. 
Dijimon Kelly, 22, was being transferred from Ascension Hospital in Southfield to Pontiac General Hospital when he escaped his restraints and jumped from the rig at around 7:50 p.m., as it was traveling southbound on Seminole Street in Pontiac, according to FOX 2 Detroit. 
Kelly was under a clinical petition to receive mental health treatment issued by the Oakland County Probate Court, officials said. He is considered an endangered person, and Oakland County Sheriff's officials said in a press release that he suffers from impulse control issues and has previously threatened "suicide by cop." 
Police searched the area around Pontiac General Hospital with K-9 units in an effort to locate Kelly. Kelly is described as a Black male standing at 5 feet and 6 inches tall and weighing 115 pounds. He was last seen wearing a gray hospital gown, black sweatpants and socks.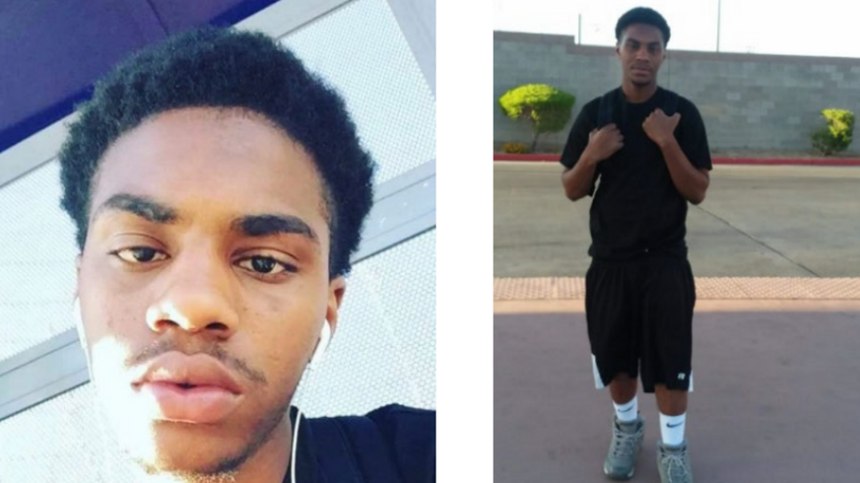 Authorities continued to search for Kelly in Pontiac Friday morning. Anyone with information about Kelly's whereabouts is asked to call the Oakland County Sheriff's Office. 
Kelly had previously been reported missing in August 2020 after leaving his home, Click On Detroit reported. His mother said he is diagnosed with depression and bipolar disorder.