New York launches 'Safer Choices' campaign to help blunt opioid crisis
The campaign centers on awareness of opioid addiction and action steps to take if someone is in crisis
---
By Scott Scanlon
The Buffalo News, N.Y.
NEW YORK — The State Department of Health has launched "Safer Choices," a new campaign designed to help prevent overdose deaths across New York.
A new online resource guide, at health.ny.gov/saferchoices, provides resources designed to build a better understanding about how to reduce overdoses and emphasize the importance of naloxone as a life-saving tool if given during an overdose.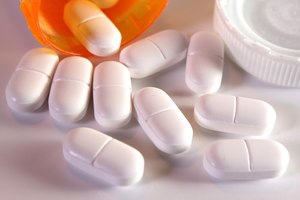 "We need to make sure people who use drugs, and their family members and friends, know how to reduce the risk of overdose and how to respond should an overdose occur," Acting State Health Commissioner Dr. James McDonald said in a media release last week when announcing the effort. "This new campaign will not only save lives, but it will also serve to help reduce the bias and discrimination associated with a substance use disorder diagnosis."
State health officials reported last month that 4,766 people died from an opioid overdose in 2021, a 14% jump over the previous year. The same year, 10,430 visited an emergency room, a 12.6 percent increase over 2020, and Emergency Medical Services workers administered naloxone 19,139 times, a 11.8% hike.
The campaign shares insights into drug abuse and people who use drugs; information about safer choices for people who use drugs, including syringe exchange programs; and perspective for people who seek to better understand and address drug abuse.
Tips include a recommendation that family members and friends carry naloxone in case they witness an overdose. It also includes information about opioid overdose training programs and the Naloxone Co-payment Assistance Program (N-CAP), which can cover health insurance co-payments for naloxone of up to $40.
A Food and Drug Administration panel of experts on Wednesday urged the federal agency to make the overdose-reversing drug available over the counter to help address the national opioid crisis.
The new state guide also includes information about testing drugs that may be laced with fentanyl, the synthetic opioid up to 100 times stronger than heroin and a key cause in overdose deaths. Fentanyl has been found in cocaine, methamphetamine, molly/MDMA, counterfeit Xanax and other pills, and powder sold as heroin.
Safer Choices underlines that nobody should use opioids and other drugs when they are alone, and know that, in case of an overdose, calling 911 will not result in a possession charge.
The latest campaign builds on other harm-reduction efforts, including New York MATTERS, launched four years ago in Western New York by the University at Buffalo and Dr. Joshua Lynch, a UBMD emergency medicine physician who brought together those in the region on the front lines of the opioid crisis.
Today, health care providers in emergency rooms across the state treat those suffering from an overdose, or in withdrawal, on a short course of medication, then give them the chance to make a guaranteed appointment — within two days — at a nearby drug treatment clinic.
The state Department of Health announced in July 2021 that it would take the then-named Buffalo Medication Assisted Treatment and Emergency Referrals, or Buffalo MATTERS program, across New York.
Other related programs fund related primary care, corrections, harm reduction, emergency department and public safety programs, as well as more than 900 registered Opioid Overdose Prevention Programs.
Gov. Kathy Hochul announced last week that her administration seeks applicants for more than $8.6 million for innovative programs to treat opioid addiction through grants that will be awarded through state's Opioid Settlement Fund.
___
(c)2023 The Buffalo News (Buffalo, N.Y.)
Visit The Buffalo News (Buffalo, N.Y.) at www.buffalonews.com
Distributed by Tribune Content Agency, LLC.
McClatchy-Tribune News Service