Fired EMT breaks into station after conviction for stealing drugs
Officials say the EMT who was fired and prosecuted for stealing drugs from an ambulance returned Tuesday to break into another ambulance
---
By Laura French
RALEIGH, N.C. — A former EMT who was fired and prosecuted for stealing drugs from an ambulance last year has been charged with allegedly breaking into his former workplace on Tuesday.
Jason Dean, 23, who is still on probation after pleading guilty to stealing drugs during his time as an EMT for Eastern Wake EMS, was arrested and charged with two counts of breaking and entering after staff noticed someone in the EMS station on surveillance camera, according to WRAL. Police say Dean was still in the building when officers arrived and tried to flee but was apprehended.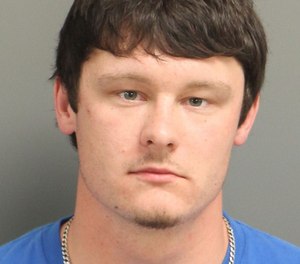 Dean was charged with misdemeanor larceny and misdemeanor obtaining controlled substances charges last summer after more than 30 tampered morphine and fentanyl vials were discovered in several Wake County ambulances. Authorities said it appeared someone had removed the narcotics from the vials and replaced them with another liquid.
Dean was seen on surveillance footage last May entering and leaving the station repeatedly and acting "suspicious," according to internal investigation reports, leading to his initial arrest over the stolen drugs.
County EMS officials say they do not have any evidence to suggest Dean obtained more drugs during the alleged break-in on Tuesday.
The video below shows the security footage from May 2019.