Former EMS director arrested over missing narcotics
Authorities say the narcotics were ordered and paid for through the agency by the ex-director but never used for EMS purposes
---
By Laura French
ATASCOSA COUNTY, Texas — A former county EMS director was arrested and charged with nine counts of fraud with intent to obtain a controlled substance after an audit discovered $750 worth of narcotics were missing from the agency.
Former Atascosa County EMS Director Edward "Bo" Dugosh III was arrested last week by the Atascosa County Sheriff's Office, according to the Pleasanton Express. The office's investigation began when county officials reported that drugs were missing from the agency's safe.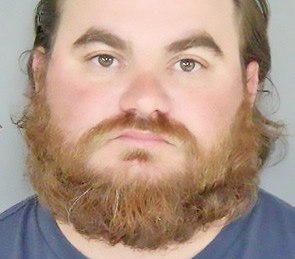 "We requested assistance from the U.S. Drug Enforcement Agency (DEA) diversion unit who came down and conducted a narcotics audit," Sheriff David Soward said. "Our investigation also showed that narcotics were ordered and picked up by Dugosh and paid for by the county. These narcotics were never disbursed to EMS units to be used."
A grand jury's indictment laid out nine separate incidents on specific dates between 2018 and 2019 that Dugosh allegedly obtained Lorazepam by falsely claiming it was for EMS use. Dugosh was fired in April 2019 for performance issues, a month before the sheriff's office was notified about the missing narcotics, and it is unclear whether discrepancies related to the narcotics were a factor in his termination.
Dugosh posted a bond of $135,000, according to Soward. He had worked at the county EMS since 2014 as a paramedic and served as director from November 2017 until his firing.