The 2017 NAEMT MIH-CP Survey: What you need to know
Matt Zavadsky discusses mobile integrated healthcare program growth, sustainability and models for the future
---

By Kerri Hatt, EMS1 Senior Editor
LAS VEGAS — NAEMT published results from its first comprehensive survey of MIH-CP programs in 2014. The survey was redone and enhanced in 2017. Matt Zavadsky, MS-HSA, EMT, public affairs director at MedStar Mobile Healthcare, detailed the new survey data results and what they reveal about the evolution of this service line for EMS in an education session at the 2017 EMS World Expo.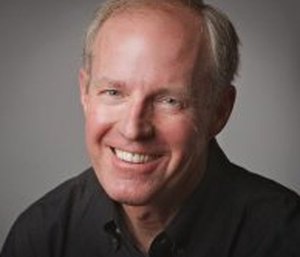 Top 5 NAEMT MIH-CP Survey Results
Zavadsky detailed the following five takeaways from the NAEMT MIH-CP Survey results:
MIH is a growing service line and many believe it will continue to grow
The majority of services performed a gap analysis prior to initiation
Funding is still a major hurdle
Resistance from external stakeholders is decreasing, resistance from internal stakeholders is an issue
Top uses are admission/readmission prevention
Memorable quotes on MIH-CP
Here are some memorable quotes from Zavadsky on community paramedicine:
"There are some who say MIH services are beyond the scope of practice for paramedics. I would argue most of what we're providing is not beyond the scope of practice for EMTs."
"Patient satisfaction with these programs is sky high."
"If you're getting paid to keep unfunded patients out of the hospital, that's fine. You're actually helping them to get better care. We're helping to connect patients to resources they might not have known were available – to help them seek the right care at the right time."
"When you're on the cutting, bleeding edge of things, missteps will happen."
Top takeaways on mobile integrated health programs
Here were some of the demographical takeaways from the survey:
A number of organizations submitting data this year were not in operation last year.
Public EMS-based fire services make up the majority of the programs that responded to the survey. Private hospital-based programs were the second highest responder.
The majority of responders were from high-population, large communities.
Most (80 percent) performed a gap analysis (which measures healthcare delivery, i.e., why are patients showing up at the ER instead of other providers).
Most responders were implementing some type of readmission/admission avoidance program. Zavadsky noted This illustrates an integration with hospitals, rather than a siloed approach.
About 46 percent of responders noted their programs were generating revenue excluding grant support.
Grants still represent 37 percent of funding, which leads to sustainability concerns.
Hospitals and third party payers are the largest funding sources.
Managing patients based on payer is not a bad thing
Zavadsky explained in his system, 911 dispatchers will now ask for the patient's name and date of birth during the call in an effort to identify their payer and status, and if they qualify, will add an MIH responder to their call. Every patient gets the same response, but some get an additional choices.
The paramedic will arrive, and if the patient has chest pain and can't complete a sentence because he's out of breath, he will be transported to the ER. But if the patient has a sprained wrist, the paramedic can give him options:
Transport to the ER
Transport to the urgent care center in their network
Or a ride to the urgent care center
Data is necessary to prove the value of MIH-CP programs
Zavadsky stressed the importance of data collection from a number of sources, "Without data, you cannot prove value. Until you can quantify the need you are going to fill and show how you are fulfilling the delivery model, it's really difficult."
Nearly 80 percent of responders used EMS data in their analysis, which Zavadsky noted means they are likely trying to reduce 911 calls. He cautioned this is not a sustainable approach over time, as the biggest expense for most EMS agencies is personnel. Reducing call volume from 10,000 a year to 8,000 a year will not markedly reduce expenses.
Over 75 percent of programs were able to obtain data from hospitals, which identifies an interest from hospital executives in these programs.
Zavadsky noted responses to the survey are still coming in, and encouraged those with an MIH program who have not yet completed it to add their responses.
Learn More