EMS chief sentenced to 30 days in jail for insurance fraud
In addition to his jail sentence, Donald Horner forfeits his EMT certification and must reimburse the insurance companies
---
By EMS1 Staff
MOUNT HOLLY, N.J. — Former EMS chief, Donald Horner, pleaded guilty to tampering with public records and insurance fraud, and has been sentenced to 30 days in jail.
According to the Charlotte Observer, while Horner was acting EMS chief for the Delran Emergency Squad, he altered 27 patient reports in an attempt to scam insurance companies out of additional money. Burlington County prosecutors said the companies paid $4,307 for 11 of those reports.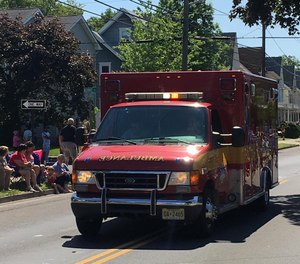 In addition to jail time, Horner is forced to forfeit his EMT certification and must reimburse the companies affected.
His sentence also includes a $1,300 fine and community service.