Psychological testing to be part of hiring process for new Md. fire, EMS department
Carroll County's newly established Department of Fire and EMS is preparing to hire up to 200 employees in the next two years
---
Madison Bateman
Carroll County Times, Westminster, Md.
CARROLL COUNTY, Md. — As Carroll County's newly established Department of Fire and Emergency Medical Services prepares to hire up to 200 employees in the next two years, officials secured a contract this week to provide psychological testing as part of the hiring process.
Department Director Michael Robinson said this is the first step in the process of developing the county's new combination system, which will use both career and volunteer firefighters.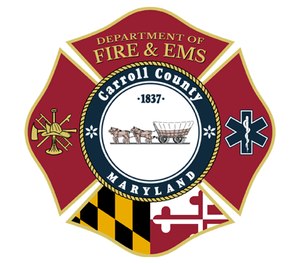 The number of new fire and EMS employees hired will depend on decisions made by commissioners during the upcoming fiscal 2023 budget cycle. Robinson said he will present staffing proposals to the board next month.
"Ultimately, we'll have up to 200 long-term positions we will try to fill over the next several years," Robinson said.
At its Thursday meeting, the Board of County Commissioners approved a request from the department to award a contract to Atlantic OccuPsych of Towson to provide psychological testing for fire and EMS employment candidates.
Testing will cost $400 per evaluation. According to documents provided at the meeting, the department estimates up to 100 candidates per year will reach the psychological testing stage of the hiring process, for an estimated annual expenditure of $40,000. The amount is within the county's adopted fiscal 2022 budget.
Robinson said fire and EMS candidates are required to progress through a multistep hiring process that includes a written exam, physical ability testing, a background investigation, an occupational physical, and psychological testing.
"We intend to emulate the process of some of the other jurisdictions in the region, which includes psychological testing," he said. "They'll look at areas of past history and ability to perform under duress. There is a high degree of accuracy for predicting success."
The psychological testing provided by Atlantic OccuPsych is designed to assess essential job functions of public safety personnel as well as predict behavioral risks and adverse outcomes.
"In anticipation of hiring for the next fiscal year, we want to get these things in place so we can start as soon as we are able to," Robinson said, adding the process will take several months to complete.
Commissioner Dennis Frazier, a Republican who represents District 3, asked if the county's current fire and EMS personnel already had to undergo psychological testing.
"No, the current employees are actually employees of their respective volunteer departments," Robinson replied.
Commission President Ed Rothstein, a Republican who represents District 5, asked if the testing will impact the current fire and EMS workforce.
You are now following this newsletter. See all newsletters.
Robinson said those who are not officially county employees but are current employees of the volunteer fire companies would have to go through the process in order to become a county employee.
As part of the development of the county's new combination department, all current fire and EMS personnel will have to apply for a position with no guarantee of getting hired again. Those hired would become county employees.
"Specifications and responsibilities for the job might change," Robinson said, adding that throughout the upcoming hiring process, the county is only looking to employ qualified individuals with experience.
Robinson said the county will be hiring people with decades of experience in the field and it is possible they may have underlying issues that may be a challenge to their employment.
Robinson said he hopes to advertise open positions no later than the beginning of May.
___
(c)2022 the Carroll County Times (Westminster, Md.)
McClatchy-Tribune News Service