Remembrance ceremony held on 26th anniversary of Oklahoma City bombing
The hybrid virtual and in-person ceremony honored the 168 people killed in the terrorist attack on April 19, 1995
---
By Laura French
OKLAHOMA CITY — A remembrance ceremony was held on Monday marking the 26th anniversary of the Oklahoma City bombing that killed 168 people on April 19, 1995. 
The hybrid ceremony hosted by the Oklahoma City National Memorial and Museum was streamed online and attended in-person by 1,000 survivors, family members, first responders and other officials, according to KOCO. Last year's ceremony on the 25th anniversary was held virtually due to COVID-19. 
Bouquets of flowers were placed on chairs at the memorial representing those killed in the domestic terrorism attack at the federal Murrah Building. U.S. Attorney General Merrick Garland was the keynote speaker at the event. 
On social media, the hashtag #WeRemember was used to recognize the anniversary of the bombing and honor the victims. 
"As we take a collective pause on this day and reflect on the tragic and devastating event which occurred in our city in 1995, we should also focus on how far we have come since then," the Oklahoma City Fire Department posted on Facebook. "A community came together during the days, weeks, and months that followed, and we would be well-served to rekindle that same spirit of unity and love for one another today."
"168 lives lost and countless others forever changed. While #WeRemember the events of that day, from the devastation the #OklahomaStandard was born and our city has proven strong and steadfast - a symbol of the resilience of Oklahomans," EMSA Oklahoma posted. 
"We responded & we remember," read a graphic posted on Facebook by the Oklahoma City Police Department. 
Agencies beyond the city and state also took time to remember the victims of the national tragedy.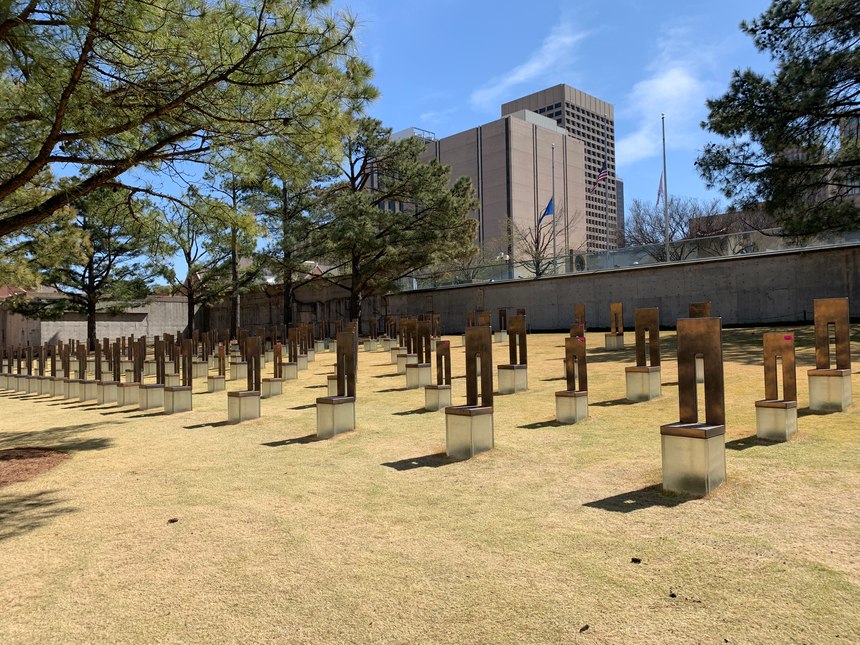 The Field of Empty Chairs at the Oklahoma City National Memorial in March 2021. (Photo/Greg Friese)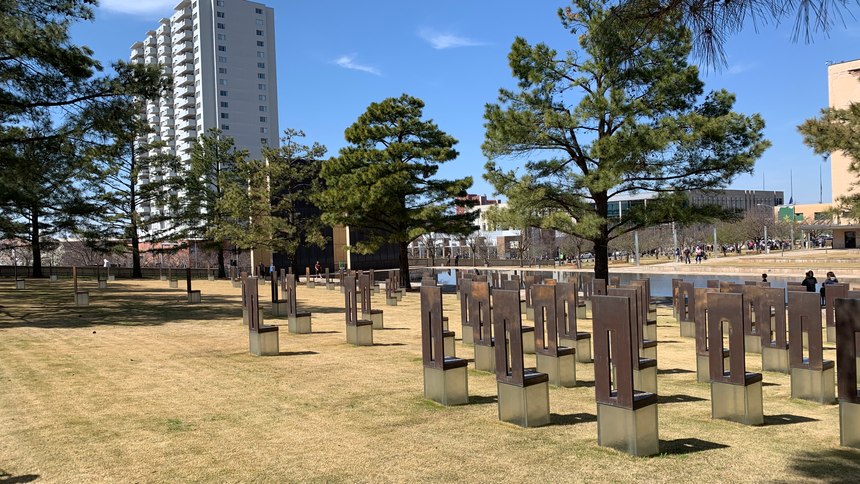 The Field of Empty Chairs at the Oklahoma City National Memorial in March 2021. (Photo/Greg Friese)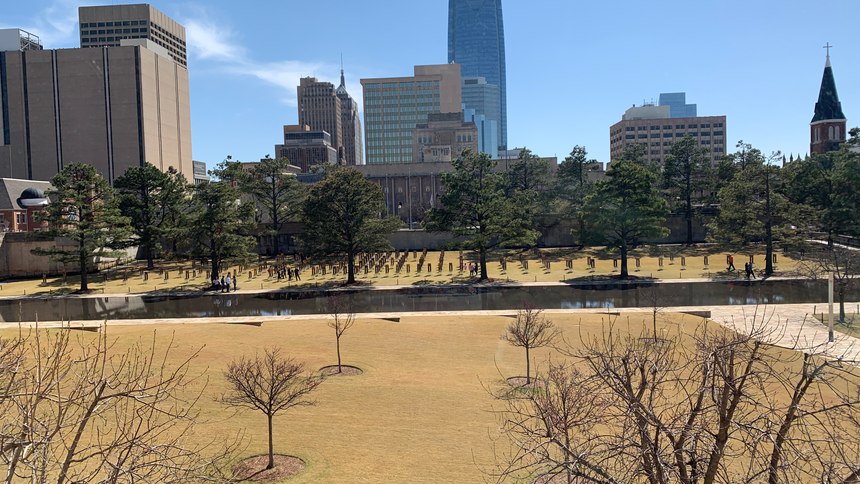 The reflecting pool at the Oklahoma City National Memorial in March 2021. (Photo/Greg Friese)