Alabama FD IDs FF-medic killed in training exercise
Springville Fire Department Firefighter-Paramedic Jared Echols died while participating in an off-site training exercise
Duty Death: Jared Wayne Echols - [Springville, Alabama]
End of Service: 06/17/2019
---
By News Staff 
SPRINGVILLE, Ala. — Springville Fire Department officials confirmed that firefighter-paramedic Jared Echols died while participating in an off-site training exercise.
According to CBS 42, Echols had a medical incident at 9:13am at the Anniston Regional Training Center. First responders administered medical care immediately and Anniston EMS transported him to the Anniston Regional Medical Center where he was pronounced dead.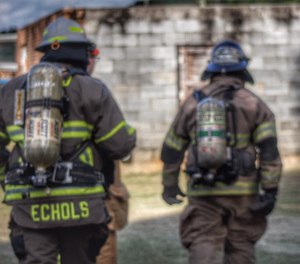 The state fire marshal's office is investigating the incident, according to SFD Chief Harvey. No cause of death has been released at this time.