Okla. city council may consider proposal to created two-tiered EMS response system
In response to staff EMSA shortage, Tulsa could remove a requirement that all ambulances be staffed with a paramedic
---
By Leila Merrill
TULSA, Okla. — Tulsa's city council may consider Wednesday or even vote on a proposal to remove the requirement that all EMSA ambulances be staffed with a paramedic, the Tulsa World reported.
"Right now, we have a single-tiered system, and every unit in the EMSA system is advanced life support, which means that there is a paramedic and an EMT," said EMSA spokesman Adam Paluka.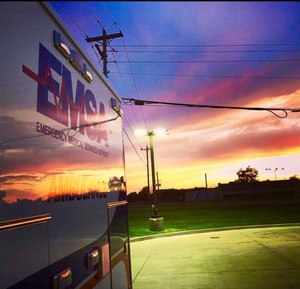 "What this proposal would do is it would create a tiered system where we would have our advanced life support ambulances but in addition we would have basic life support," he said. "And those basic life support ambulances, or BLS ambulances, would have two EMTs on them."
The paramedic shortage is the main reason for the proposed change, which Paluka said has contributed to slower response times.
The proposed program is being considered for the whole EMSA system and would have to be approved by the authority's two beneficiaries, Tulsa and Oklahoma City. The program is expected to affect fewer than 6% of calls.