Pa. firefighter/EMR dies from medical emergency during fire call
Beavertown Rescue Hose Company Firefighter/EMR Craig Ginter, 57, was helping pump water at a fill site when he suffered a cardiac arrest
---
By Laura French
BEAVERTOWN, Pa. — A Pennsylvania firefighter/EMR died from a medical emergency during a fire call on Sunday morning. 
Beavertown Rescue Hose Company Firefighter/EMR Craig Ginter, 57, was helping to pump water at a fill site during the four-alarm chicken coop fire when he suffered a cardiac arrest, according to the Daily Item. Officials said he was not directly at the scene of the blaze when the medical emergency occurred but in an area nearby, which was designated for filling tankers with water. He was transported to the Geisinger Lewistown Hospital, where he was pronounced dead.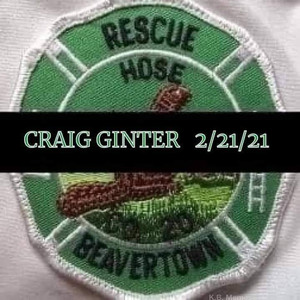 "We want to express our deepest sympathy to the family of our firefighter, who passed away early this morning while on a fill site detail in West Beaver Township," the Beavertown Rescue Hose Company wrote in a Facebook post Sunday. "We thank everyone for their support to us [through] the last few weeks and throughout the next few." 
Agency officials said they would not be releasing further information through social media but identified Ginter Sunday night after meeting with his family. The agency also mourned the loss of a lifelong member, Firefighter Paul T. "Popeye" Saylor, earlier this month. 
Firefighters from multiple agencies battled the blaze at a chicken coop starting at about 10:30 p.m. Saturday until 4 a.m. Sunday, according to a Central Susquehanna Regional 911 Center dispatcher. About 1,400 chickens were killed in the blaze.