Texas ESD says it will need to cease ambulance service, ALS without more funding
Travis County Emergency Services District No. 2 said in a letter that the creation of an "overlay" district to raise tax revenue is necessary for continuing operations
---
By Laura French
PFLUGERVILLE, Texas — An emergency services district in Texas is seeking the creation of an "overlay" district to increase tax revenue in order to keep its ambulance and ALS services running. 
Travis County Emergency Services District No. 2 sent a letter to the Pflugerville City Council stating that if the council does not allow voters to decide on the creation of the new district, they are "effectively choosing to assume responsibility to provide those services," according to CBS Austin.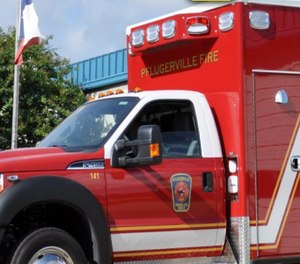 Without the funds that would be raised by the "overlay" district, Travis County ESD No. 2 officials said it would no longer be able to maintain its ambulance service and advanced life support operations. A petition to start the election process for the new district received more than 4,700 signatures. 
Three other existing ESDs in Travis County have had "overlay" districts established recently to provide additional financial resources. The Pflugerville City Council will decide whether to bring the issue to voters or decline to have it considered.