EMS raises $20K through theft charges for patients who keep insurance checks
The Pennsylvania service is using criminal justice to collect payment from patients "abusing the system"
---
ADAMSBURG, Pa. — A Pennsylvania EMS company is raising funds by filing criminal charges against patients who receive insurance checks, but don't hand them over to pay their ambulance bill.
Rescue 14 in Adamsburg says the method has already brought in $20,000 for the financially struggling service, WPXI reported.
The district attorney signed off on the filing of theft charges to collect the money, and Rescue 14 Operations Manager Don Thoma says it's a fair way to deal with patients who abuse the insurance system.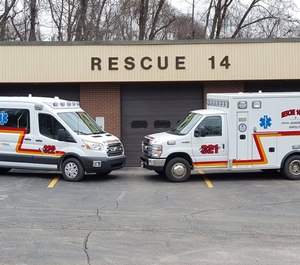 "If you went to a barber and got a haircut, or if you went to the store to buy some stuff, and you walked out without paying, what happens? They call the police and they pick you up," Thoma said.
Rescue 14 is not within the network of Pennsylvania insurance provider Highmark, so checks covering ambulance bills are sent to the patient, not the EMS. Problems arise when patients keep those checks instead of paying the EMS back for their transport and treatment.
"When you dial 911, we have to go, regardless of what insurance you have," Thoma said. "That's not fair, and I said all you are doing is putting little ambulance services out of business."
The operations manager mentioned one case of a woman who would always call the rescue around Christmas.
"Every year about this time, she would call two or three times, collect her $400, and buy Christmas presents," he said. "We know they're abusing the system."
Thoma says the charges have been filed against about 30 people over the past year and can raise about $6,000 to $10,000 per year. The EMS first sends out three letters asking for the bill to be paid, and only presses charges if those letters are ignored.
Patients who refuse to show up to court have a warrant put out for their arrest.
In a statement to WPXI, Highmark said "non-contracted out-of-network providers, like Rescue 14, are not paid directly because we do not have appropriate contractual protections … Ambulance providers deserve to be paid for their services rendered."
A WPXI reporter asked Thoma if he ever felt guilty about filing charges.
"It's not like I don't care," he replied. "It bothers me that they don't care."