2 former Mo. ambulance district employees sentenced in embezzlement case
The former Vernon County Ambulance district director and bookkeeper were sentenced to federal prison for embezzling more than $270,000
---
By Emily Younker
The Joplin Globe, Mo.
SPRINGFIELD, Mo. — The former director and the former bookkeeper of the Vernon County Ambulance District were sentenced Friday in federal court for embezzling more than $270,000 from the district.
Tina L. Werner, 53, the former bookkeeper, was sentenced to three years and 10 months in federal prison without parole by U.S. District Judge Roseann Ketchmark, according to a statement Monday from the U.S. attorney for the Western District of Missouri. James D. McKenzie, 54, the former director, was sentenced to 15 months in federal prison without parole.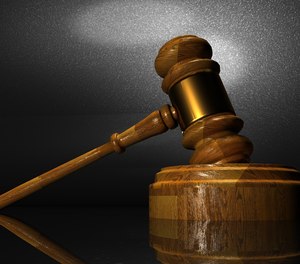 The court also ordered Werner and McKenzie, both of Nevada, Missouri, to pay $260,000 in restitution to the ambulance district. Authorities say they embezzled $270,902 from the ambulance district from January 2013 to October 2015.
Authorities said that Werner "committed numerous fraudulent transactions" over nearly three years and that McKenzie "willingly turned a blind eye" to those actions because the pair were in a relationship.
"The ambulance district suffered substantially as a result, to the point of having a lien filed against it for $213,158 for unpaid payroll taxes and taking out two substantial loans after the discovery of the fraud just to maintain its daily caretaking operations and pay outstanding debts," U.S. Attorney Timothy A. Garrison's office said in a release.
The attorney's office said allegations against Werner and McKenzie include:
Werner electronically transferred money from the ambulance district's bank accounts into personal bank accounts held by herself and McKenzie. She also initiated electronic bill payments from ambulance district bank accounts to pay the personal credit cards held by herself and McKenzie.
The pair issued payments from an ambulance district credit card account for the purpose of paying McKenzie's personal utility bills and those of a McKenzie family member.
Werner falsified electronic payroll records and recorded additional overtime hours worked for herself and McKenzie.
Werner embezzled more than $95,000 from the employee Christmas account and more than $111,000 from the ambulance district's charity toy drive account.
Werner attempted to conceal the embezzlement by entering a false deposit of $130,000 in a QuickBooks application, and by obtaining a $20,000 line of credit from OnDeck without the knowledge or authorization of the ambulance district's board.
McKenzie and Werner destroyed financial and business documents belonging to the ambulance district in the district's office on Oct. 23, 2015, in an effort to conceal their embezzlement.
The case was prosecuted by Assistant U.S. Attorneys Steven M. Mohlhenrich and Casey Clark. It was investigated by the FBI and the Missouri State Highway Patrol.
———
©2019 The Joplin Globe (Joplin, Mo.)
McClatchy-Tribune News Service