Prepare for the worst: Four EMS takeaways from the Las Vegas shooting
It is paramount first responders learn what happened after the shooting began in the worst mass-shooting event in U.S. history
---
Most Americans awoke this morning to the horrible news of this country's worst mass shooting incident in its history. With over 50 dead and over 500 hundred injured, the Las Vegas massacre is added to the long list of violent events committed against innocent citizens in this country and abroad.
While it will take some time for all of the details to become apparent, it is paramount that first responders learn what happened after the shooting began. Media video shows emergency medical responders responding to the scene, setting up triage and treatment centers, and providing care to the victims. Hospitals received the wounded. Dozens of off-duty medical personnel, many who were in the area as tourists, helped the on-duty crews with care and management. 
EMS providers should remember these key points: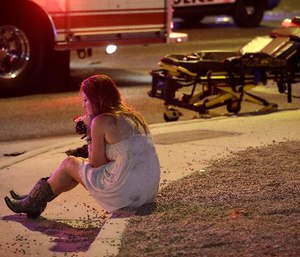 Prepare for the worst. To be able to respond to such horrific events effectively requires planning and training on a regular basis. Interagency coordination doesn't happen by circumstance. 
Review ICS principles and triage, treatment and transport plans. It's essential that all personnel be ready to manage mass casualty events no matter where or when they happen. EMS providers can practice these seldom-used skills on a daily basis by triaging patients and using ICS principles during small casualty incidents, such as motor vehicle crashes. 
Ensure mass casualty equipment is stocked adequately and appropriately. Basic supplies, such as tourniquets and bandages, will be needed to control bleeding in scores of patients. That equipment has to be immediately available to the providers who will arrive first on the scene.
Keep calm and stay safe. Mass events can be prolonged, exposing first responders to the same dangers as the citizens they are sworn to protect. In an incident where warm and cold zones are hard to determine, we will need to provide shelter and protection for both ourselves and the bystanders. Maintain situational awareness for the potential of secondary events. Afterwards, console each other and provide support to those providers who are deeply affected by the incident.