W.Va. county voting on resolution to deny EMS union recognition
County EMS providers are seeking a collective bargaining agreement, claiming staff shortages are creating safety risks
---
By Laura French
CABELL COUNTY, W.Va. — A West Virginia county commission will vote on a resolution that would deny union recognition for the county's EMS providers.
Cabell County Ambulance Service employees are requesting that United Mine Workers of America be recognized as the union representing them so they can begin negotiating a collective bargaining agreement, according to The Herald-Dispatch.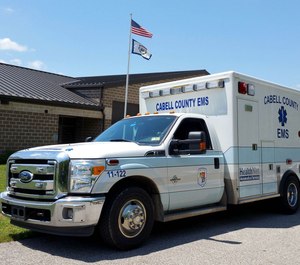 The resolution coming before the commission Thursday would reject that request, directing ambulance employees to ask the state to implement legislation granting them representation. Currently, West Virginia law does not guarantee public employees the right to collectively bargain or strike.
Providers have expressed concerns that paramedic shortages over the last few years have led to burnout, impacting employee retention and posing a risk to provider well-being and public safety. Paramedics said they have been working excessive hours, often being called to transport patients across long distances.
"They'll wait to like midnight and send us to Cleveland (Ohio)," Paramedic Robbie Carpenter said. "We work 24-hour shifts, from 7 a.m. to 7 a.m. So, if at midnight you send me to Cleveland, I'm not getting back until at least the end of my shift. So, I've technically been up for 24 hours at a time, which is dangerous because we are driving a large ambulance being sleep deprived."
Employees hope to negotiate with the county to add more paramedics to the staff, resolving some of the health and public safety concerns.
The county resolution would deny the union recognition request without prejudice, so providers could have the opportunity to make the request again should they receive support from state lawmakers.