Paramedic who claimed harassment is under investigation for 2 patient deaths
According to a memo by the supervisor he claimed harassed him, the medic broke Florida law in five cases, two of which resulted in death
---
By Laura French
ESCAMBIA COUNTY, Fla. — A Florida paramedic who appealed to county commissioners for support after alleged harassment and retaliation from a supervisor is under investigation for misconduct involving two patients who died under his care.
A memo obtained by the Pensacola News Journal this week outlined five allegations against Escambia County Paramedic Matt Selover, including two cases that resulted in patients' deaths.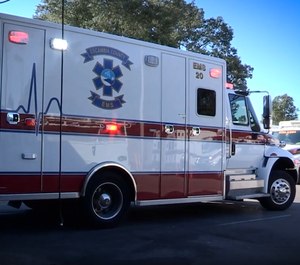 The memo was written by county Medical Director Dr. Rayme Edler, whom Selover had accused of harassment, leading a commissioner to call for changes to the county's harassment policy.
Edler wrote that Selover's conduct "is egregious conduct which demonstrates criminality, gross disregard for human life, gross incompetence, and personal dishonesty," according to the News Journal.
In one case, Selover is accused of pronouncing a patient dead despite other first responders saying the patient was alive.
In another, Edler says Selover applied continuous positive air pressure to a vomiting patient instead of intubating them as another paramedic suggested. The patient in that case also died, and Selover then falsified records about the incident, Edler claims.
Both incidents occurred in March 2019, according to the memo.
Selover was restricted to working in an EMT capacity in May 2019, and was temporarily ineligible to work overtime, an order he claimed constituted retaliation for his previous harassment complaint against Edler.
Selover's harassment claim was rejected, as the county's human resources department didn't find enough evidence to show he was "targeted" or "bullied."
According to the HR department's report on the claim, Edler said it was "a quick and immediate response on his part because he doesn't want to get in trouble."