EMS pioneer, PHTLS founder suffers stroke
Norman McSwain, MD, FACS, is internationally recognized for founding and growing the NAEMT Prehospital Trauma Life Support program
---
NEW ORLEANS — Norman E. McSwain, Jr., MD, FACS, suffered a stroke last week and is receiving treatment at Tulane University Hospital.
McSwain is the founder of the National Association of Emergency Medical Technicians Prehospital Trauma Life Support program. He is also a founding member of the American College of Surgeons' Committee on Trauma.
McSwain is recovering with the help of family and friends, reported the NAEMT.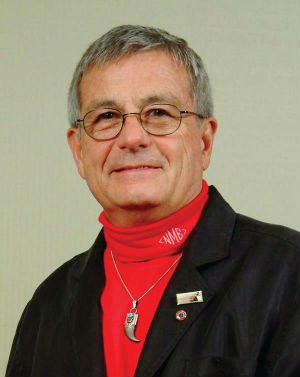 PHTLS, the global standard for prehospital trauma care, has trained over 500,000 people in 45 countries. McSwain also worked with the military and the Department of Defense to develop the Tactical Combat Casualty Care program for military medics.
McSwain's numerous speaking and writing accomplishments are detailed in his Tulane University biography. He is the only surgeon in the history of the American College of Surgeons to receive all five of the major trauma awards:
Committee on Trauma, Meritorious Achievement Award for State/Provincial Chairs, 2001
Scudder Orator, 2001
Committee on Trauma Millennium Commitment Award, 2000
Surgeon's Award for Service to Safety, National Safety Council, 1998
Advanced Trauma Life Support (ATLS) Meritorious Service Award, Committee on Trauma, 1989