Study: More than 8.3K kids, teens hospitalized for gunshot wounds annually
Researchers said gunshot wounds among children and teens account for $270 million in hospital costs each year
---
BALTIMORE — A recent study found that more than 8,300 children and teens are hospitalized for gunshot wounds each year.
Researchers at Johns Hopkins University medical school published a study that analyzed 75,086 victims under the age of 18 who were taken to the emergency room for gunshot wounds between 2006 and 2014.
Study authors found that 49 percent of the cases were caused by assault or an intentional shooting, 38.7 percent were unintentional and 2 percent were suicide cases.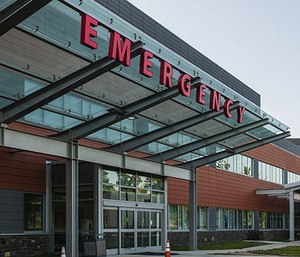 "While mass shootings garner significant media and social attention, unfortunately they're not a good reflection of the actual burden of firearm-related injuries," researcher Faiz Gani said. "In our study, we found that for every 100,000 teenagers and children arriving to the emergency department, 11 come for a gun-related injury. In other words, this represents over 8,300 children and teenagers each year who come to the emergency department to be treated for a gunshot wound."
The study also found that there are five times more cases involving boys than girls, and teens between the ages of 15 and 17 are at the highest risk.
Gani added that with an average ER cost of $2,445 per visit and $44,966 for a hospital stay, the total annual cost of the incidents equal $270 million each year.
"Unfortunately, these numbers are likely the tip of the iceberg as we were unable to account for subsequent costs for long-term therapy/rehabilitation or expenses associated with lost work for the parents," he said.