N.C. EMS agency members quit, say funds are too low
Buncombe County Rescue Squad's financial issues date back at least as far as 2016
---
By Leila Merrill
ASHEVILLE, N.C. — Chief Dustin Green, Deputy Chief Dylan Kiser and multiple paramedics and EMTs have quit the Buncombe County Rescue Squad, WLOS reported.
Two EMTs who left said that the squad's nonprofit funding source is not solvent. Speaking on condition of anonymity because of fear of retaliation, they confirmed that 20 people have left and said that funds were too low to run an ambulance and respond to calls for the next month.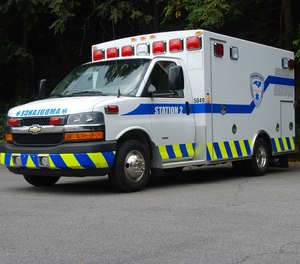 Tax filings show that the squad had been operating in the red since at least 2016.
The squad functioned as supplemental support for Buncombe County responders. A Buncombe EMS spokeswoman said that county staffers will make sure that the community has coverage.