How joining a first responder credit union can increase your savings
When you switch to a credit union for EMS and fire professionals, you may receive higher APY rates on savings and IRA accounts
---
Rates are current as of November 2019, but are subject to change. Check with each bank, specifically, for their most recent rates.
This article, originally published on Oct. 12, 2016, has been updated with current information
By Andre Wong and Megan Wells, EMS1 Contributors
Want to save more money? As an EMS provider, you're eligible for membership at many credit unions that serve first responders. These institutions may offer you special rates to help you grow your savings.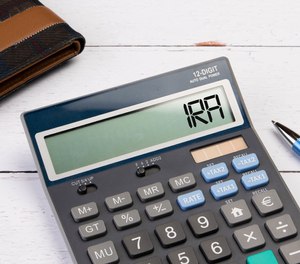 First responder credit unions are able to offer their members higher APY rates for savings deposits and IRA accounts. Depending on your banking needs, a credit union might be the best choice for setting up a retirement fund and long-term savings. 
Credit unions and banks share many of the same functions. Both can make loans, issue checks and credit cards, and offer investment services. The main difference is that since credit unions are nonprofit organizations, they don't pay income taxes and can pass the savings to their members. For example, you may pay fewer fees and lower interest rates on large purchases and homes.
First responder credit unions and APY
APY stands for annual percentage yield, or the amount of money your deposit will earn over a single year just for letting the bank use it. If you made a deposit of $1,000 and had an APY of 1 percent, you'd end up with $1,010 after one year.
The vast majority of first responder credit unions on our list offer a starting APY of 0.05 percent for a savings deposit. That number may increase to 0.25, 0.50, and even 2.00 percent APY depending on the organization and how much money you deposit.
First responder credit unions and IRA accounts
IRA accounts are meant for long-term savings. You can expect greater returns from an IRA, but they require more money to start and can't be withdrawn without penalties until certain conditions (such as retirement) are met.
The rates offered by Wells Fargo are about what you can expect from a large bank, yielding a little over 1.00 percent annual growth when APY is maxed out.
Not all EMS and fire credit unions offer the option of starting an IRA account, but many that do can offer even better rates for long-term savings. Of the 30 credit unions on this list, 23 offer a higher maximum APY on their members' IRA and CD accounts than what a large bank can provide.
Some of the APY rates for savings and IRA accounts offered by firefighter credit unions can be found in this table:
Are we missing a credit union? If you're a member of a credit union for EMS and fire professionals that you don't see named here, please let us know in the comments below so we can include your organization on our list.